Emerson Driveway
We offer a wide variety of driveways for our customers. For instance we can resurface or redesign any existing driveway or build new ones from scratch. In other wods if you have more vehicles at your home or business than your driveway or parking area can accommodate, we will help you solve the problem with an addition, extension or new creation made from asphalt or interlocking pavers or asphalt with a paver entrance and Belgian block curbing.
When you have water problems, we can construct drainage systems. If retaining walls are needed, we can construct them as well. If your driveway is looking tired and worn, we will give it a facelift to make it a source of pride not embarrassment.
Emerson Driveway
We do top quality work at a fair price with results you will love and we are right here in Mahwah NJ. Some of the products and services we provide for our clients include driveway paving, retaining walls, Belgian block curbing, interlocking paving stones, and  walks, and paving of parking lots.
Our skilled craftsmen create asphalt driveways in New Jersey that last. For this reason McFarlane Paving has been designing and paving driveways in Bergen, Morris, Passaic, and Essex Counties, NJ since 1959. In conclusion we bring you quality work for the purpose of enhancing your home's curb appeal.
Highest quality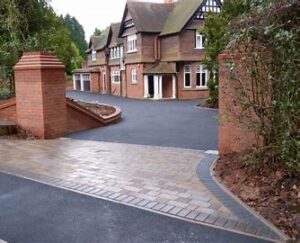 Most importantly, with this intention we will listen to your driveway paving questions and discuss all options available to you as the homeowner. In brief, if you want the highest quality at a fair price, choose McFarlane Paving for all your driveway paving needs.
Constructing asphalt driveway paving with you in mind.
Constructing asphalt driveway paving and parking lots with you in mind, Here you can visit our video page to learn more about the driveway paving business just click this link

(

here is link

) A member of our family owned and run business will be pleased to meet with you to discuss all the possibilities for your paving project. We understand that your home or business is your largest investment and because of this you can trust that we will build a beautiful driveway or parking lot for you.
McFarlane Paving A name you can trust putting all the pieces together now for 60 years
Most importantly, the experts at McFarlane Paving are ready to work with all your creative paving needs. We have all the specialized equipment and people to get the job done right the first time!
Our efficiency allows for more accurate estimates for our customers so you can stay within your budget for your asphalt driveway paving project. We try to make all the pieces come together for you to create a driveway that is uniquely yours. We are a premier provider of asphalt paving entering our 60 th year in business.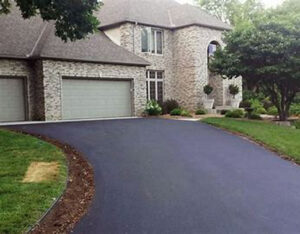 Custom installation of your asphalt driveway.
There is no one else that does it better than McFarlane Paving. The custom installation of your asphalt driveway is our objective. Consequently you can trust our friendly driveway service to properly install whatever paving project you have in mind. Give us a call today at 201-664-2696 for prompt service. Don't forget to take advantage of our fall – Coupon Promo code: fall 2018

Paving Contractor | Parking Lots | Residential | Commercial |Belgian Block Curbing | Drainage Systems | Mahwah 07430 | Paint Striping | Pavement | Resurfacing | Overlay | Pavers | Retaining Walls | Sidewalks | Construction |
If you want quality work at a fair price choose McFarlane Paving!
There's no getting around it your driveway plays a big role in how your home looks. It's a sizable part of your home's appearance. A typical 20-foot-by-50-foot suburban driveway is about 1000 square feet, a large area of your front yard. Yet we often regard this hard working necessity simply as utilitarian. With a little imagination however, you can cook up a great-looking driveway that'll boost curb appeal and help preserve and increase the value of your property. Go to our ( Driveway Ideas ) page above in the menu head.
Our company is a reliable professional firm specializing in the repaving and construction of new driveways. We have an established reputation among homeowners for providing quality workmanship. For all your driveway needs, we are just better! We always were and we always will be.